At Club Pups, our mission is to provide a safe and fun environment where your pup can interact with other Club Pups members. Many boarding facilities will crate your dog all day and we are 100% against that! Club Pups is not a boarding mill with a couple hundred dogs running around. Our model is personal attention to each Club Pups Member. While you're away, we want your pup to feel as a comfortable and loved in our facility as they get in your own home. We focus on your pups playtime as well as diet during their stay with us.
Club Pups Lake Norman Boarding facility offers the following unique amenities:
Play Areas, Play Groups
Club Pups offers six different over-sized play areas that give your pup the opportunity to enjoy interior and exterior playtime. The two (2) interior play areas feature epoxy floors for the ultimate on paw safety and the three (3) exterior play areas feature state-of-the art synthetic turf and playgrounds that allows the pups to run all day without damaging or burning their pads.

Our play groups are supervised in small groups with a maximum of 10 dogs per Club Pup's staff member. Each of our pups are assigned to an appropriate play group based on their temperament. In-between play groups, pups return to their suites to rest up for the next session.
---
Custom built Luxury Suites, Feeding
We provide top of the line, spacious, custom designed suites. We are a crate free facility and our suite sizes depend on your pup's size, temperament and facility occupancy. Each owner has the ability to come in and make their pup's suite feel just like home by bringing in personal effects such as blankets.

At Club Pups, we have a FULLY EQUIPPED KITCHEN to ensure we are able to monitor your pup's food intake. When you take a dog out of the comfort of his/her home, the change of environment can cause your pup to not eat. If you think your pup might have this issue please let us know ahead of time. Our staff will monitor this daily but please ask us about our kitchen service and inform us of food allergies. You would be surprised how much weight your pup can lose while you're gone on a trip.

Whether you are looking for Dog Boarding while you're out of town on business or holiday, we've got you covered. Only need services during the day while you're at work? Come and check us out! Call us today with any questions you may have.
---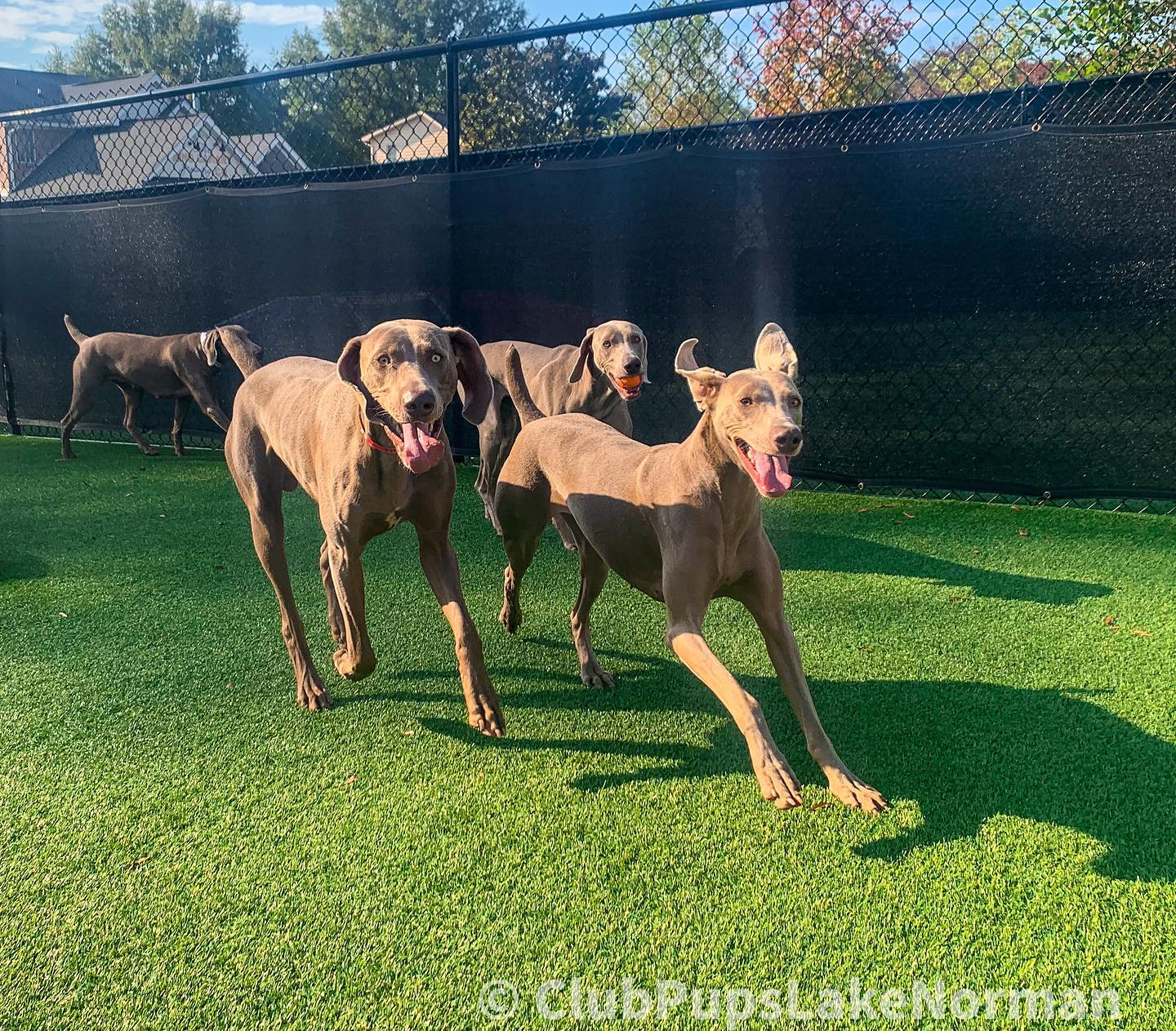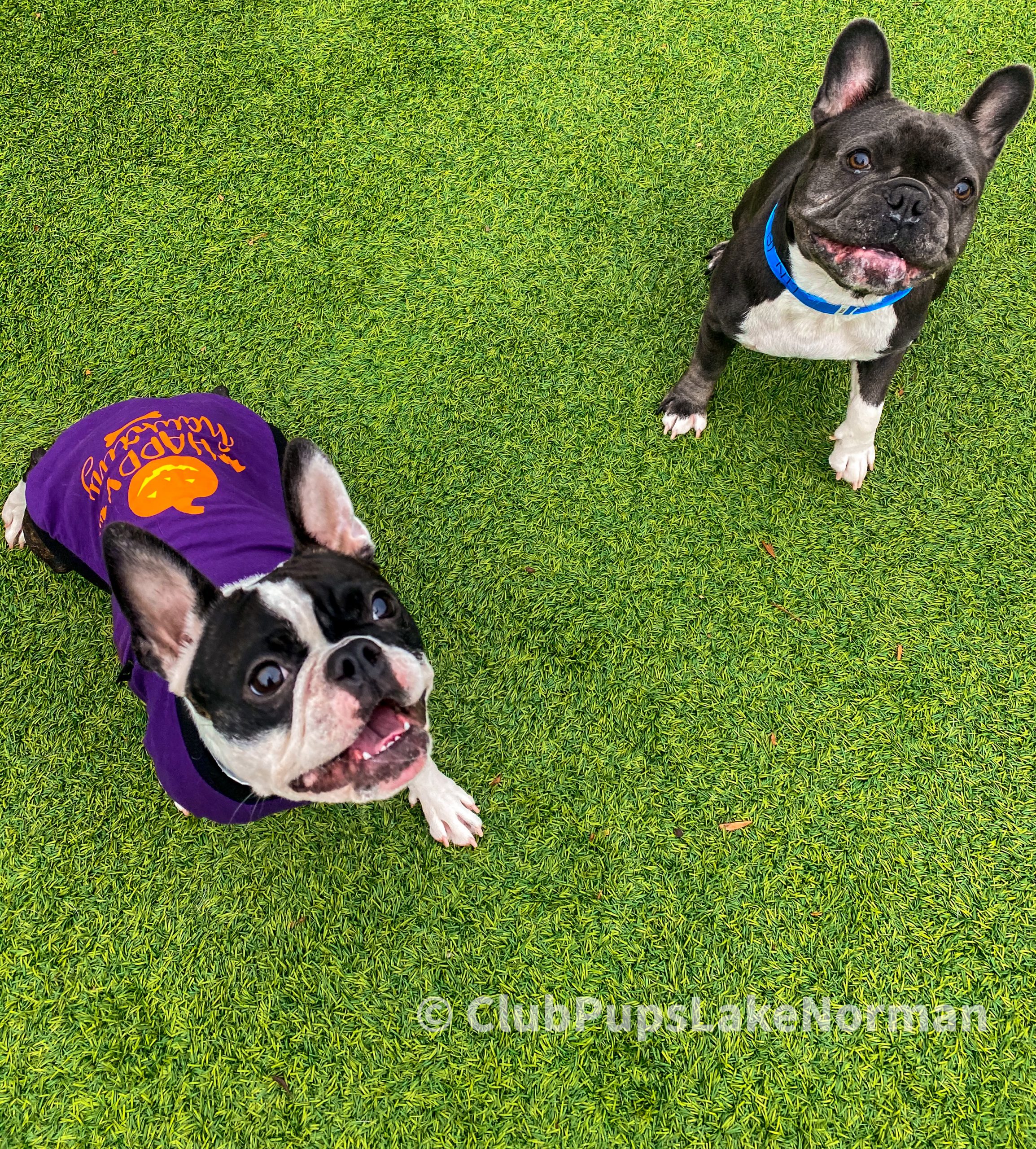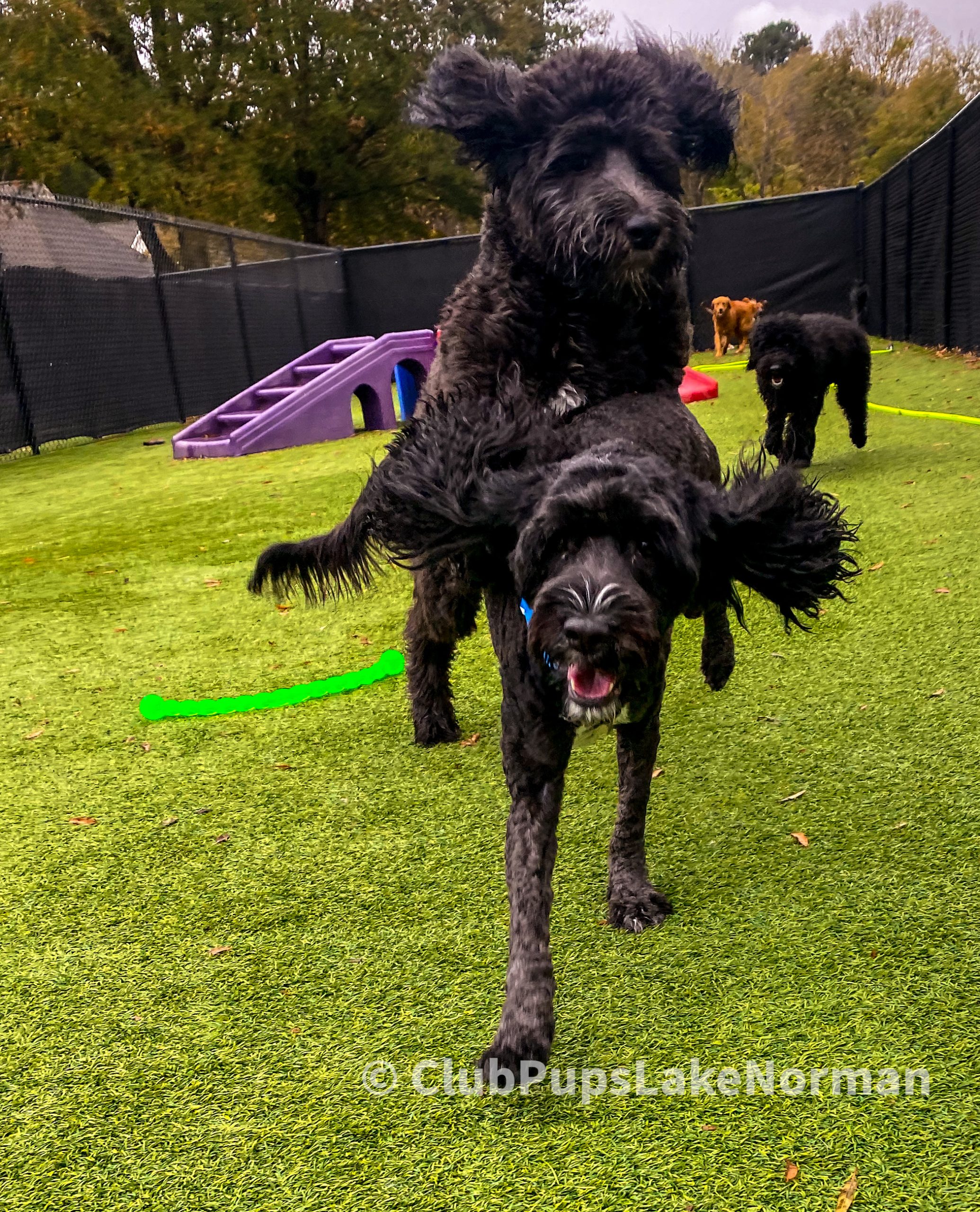 ---
No boarding pick-ups or drop-off are available on the following days:

· New Year's Day
· Easter Sunday
· Memorial Day
· July 4th
· Labor Day
· Thanksgiving Day
· The day after Thanksgiving
· Christmas Eve
· Christmas Day

---
Boarding reservation for Major Holidays listed below require a 50% non-refundable deposit for the duration of the stay. Non-refundable depositswill ONLY be refunded in the case that the reservation is cancelled in-written 10 days prior from your day of arrival (1st day of boarding).

· First Week of January
· Easter Week
· Iredell-Statesville School Spring Break Week
· Memorial Day Week
· 4th of July Week
· Labor Day Week
· Thanksgiving Week
· Month of December
---