Club Pups eases all your concerns when choosing a daycare facility for your pup. Located in Mooresville, North Carolina, Club Pups provides a clean, safe, and fun environment for your pup. We require a free 2-hour evaluation for new clients available on Monday and Wednesday.

Daycare is from 7:00am to 6:30pm Monday through Friday and 8:00am to 5:00pm Saturday and Sunday. Any pick-ups after 6:30pm Monday through Friday and 5:00pm Saturday and Sunday will require your pup to be boarded at our nightly rate.

All daycare must be pre-booked, we do not accept walk-ins.

Club Pups Lake Norman Daycare facility offer the following unique amenities: 

- Private water bowl access to cut down sickness that might spread by sharing water.
- Supervised playgroups in small groups with a maximum of 10 dogs per Club Pup's staff member. Each of our pups are assigned to an appropriate play group based on their temperament. In -between play groups, pups return to their suites to rest up for the next session.

- Interior and Exterior play areas for a fun filled day for your pup whether is sunny or rainy. Our interior areas feature epoxy floors and exterior play areas feature state of the art synthetic turf.

- Our suites are made of mason brick walls with epoxy paint, FRP sides, and aluminum gates with HDPE plastic panels. This ensures there is no cross contamination on any surfaces since they are non-porous and may be easily wiped and sanitized.
---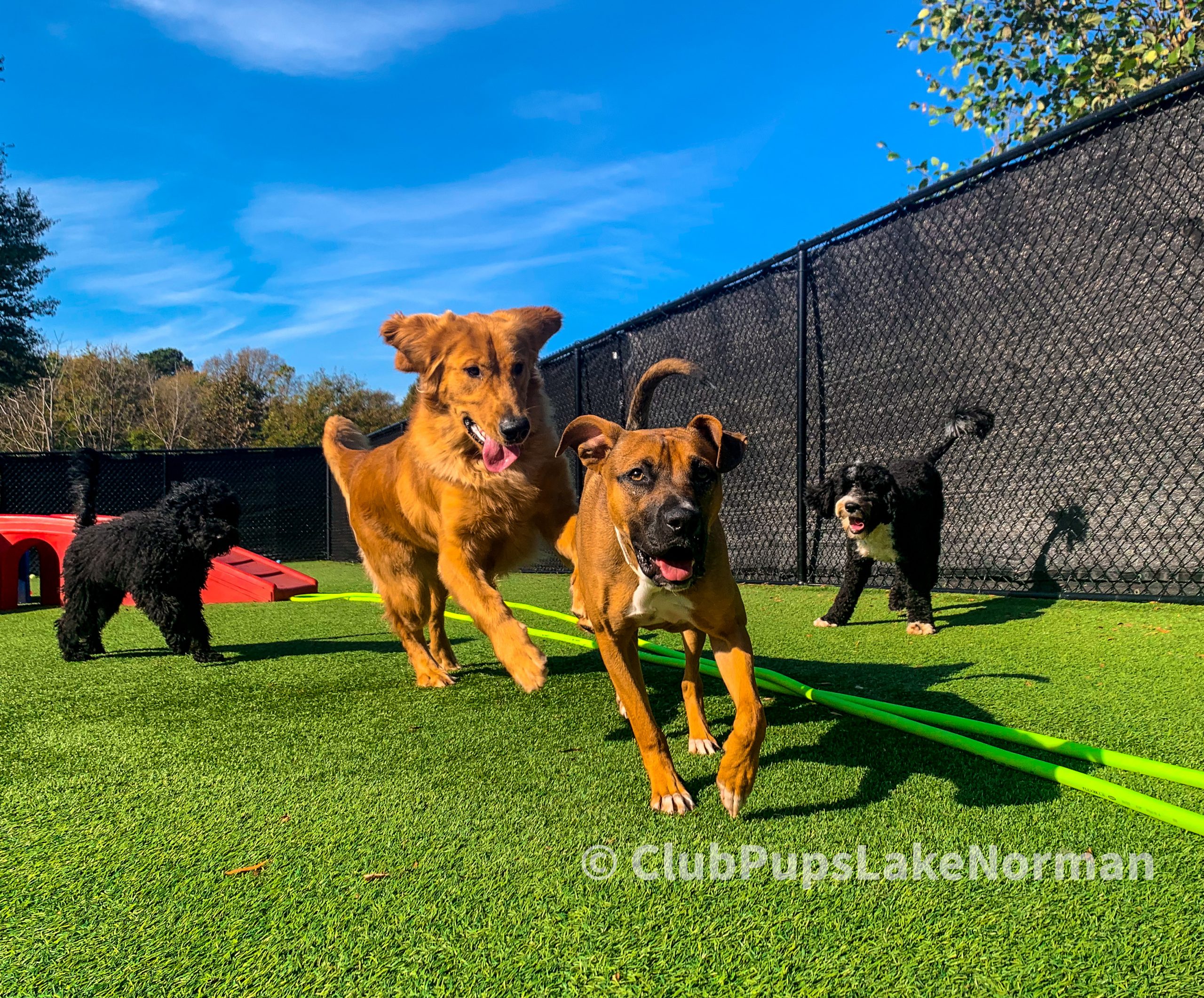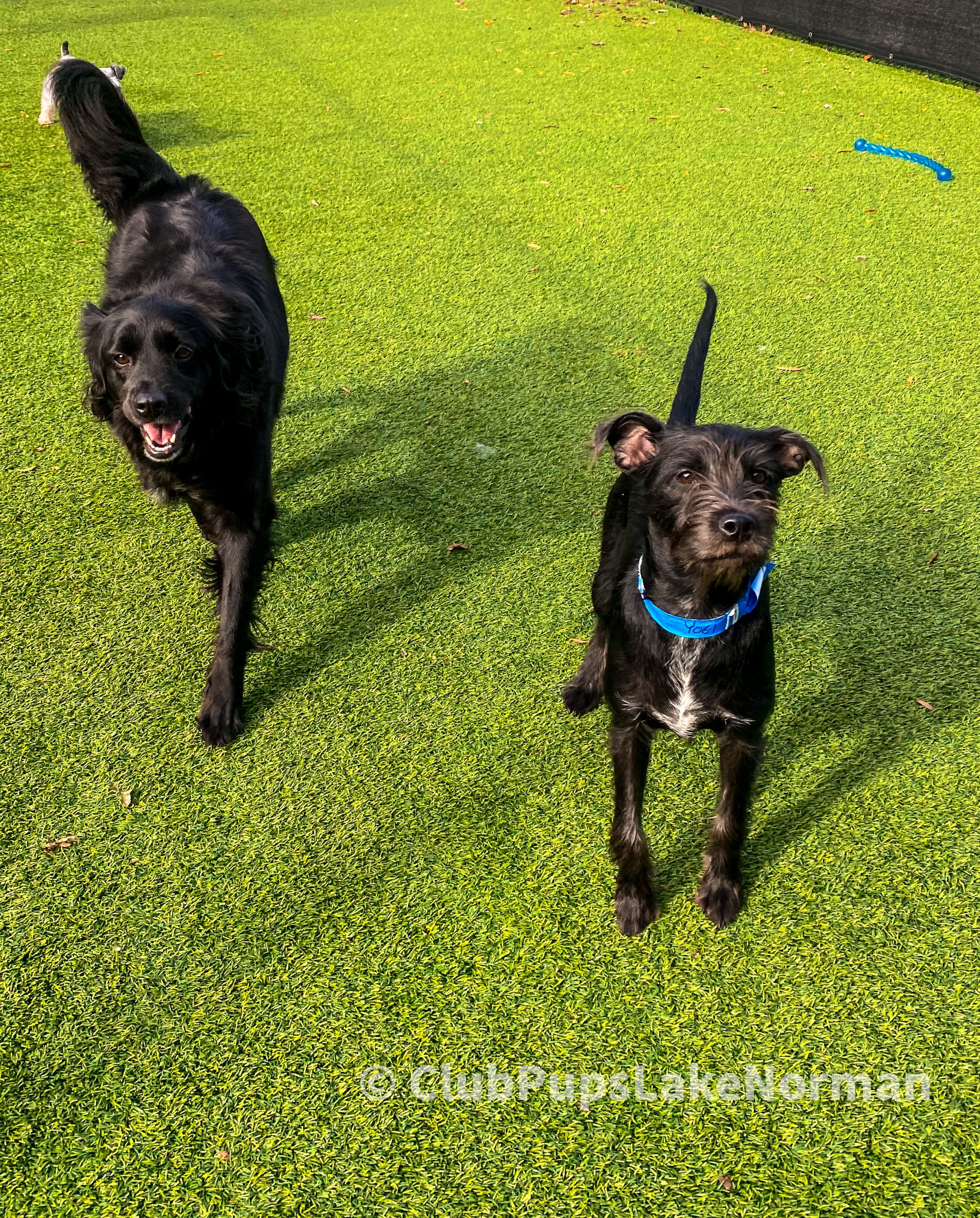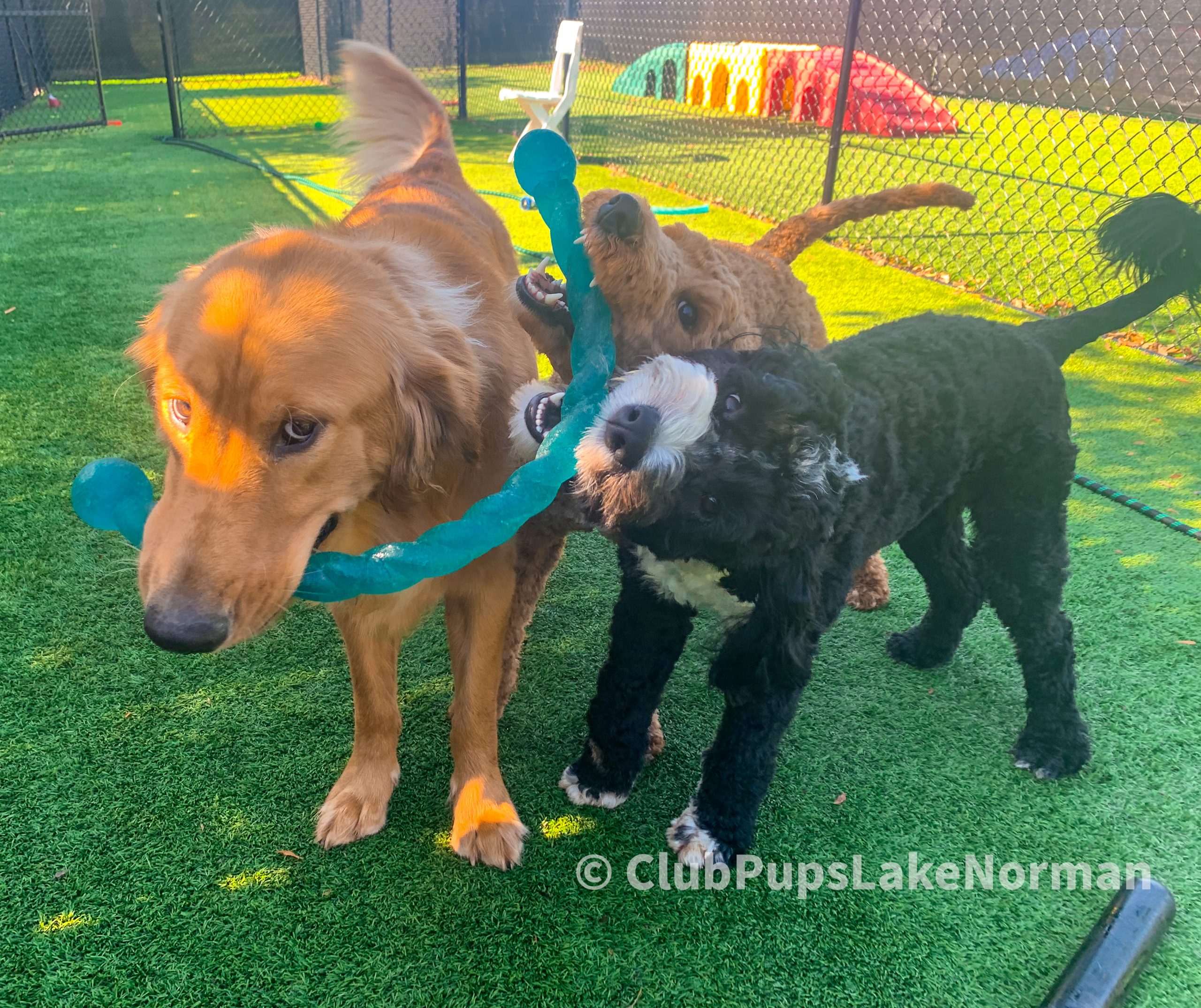 Daycare is closed on the following dates and its following weekend:

New Year's Day
Iredell County Spring Break
Easter Sunday
Memorial Day
July 4th
Labor Day
Thanksgiving Day
The day after Thanksgiving
Christmas Eve
Christmas Day

---